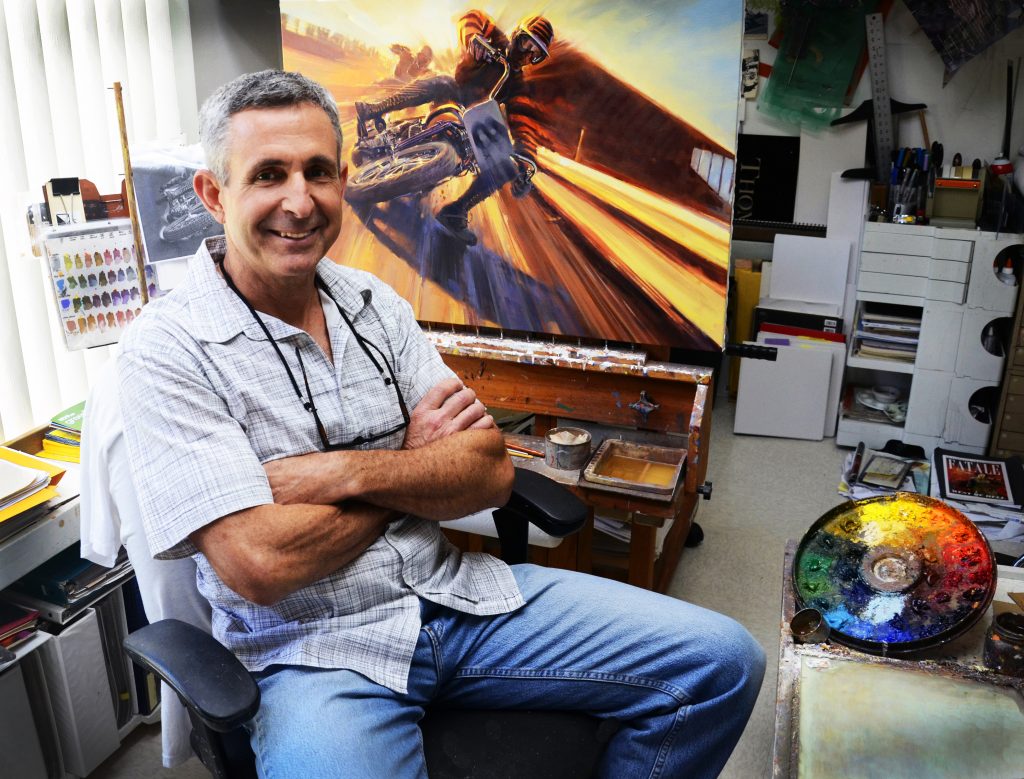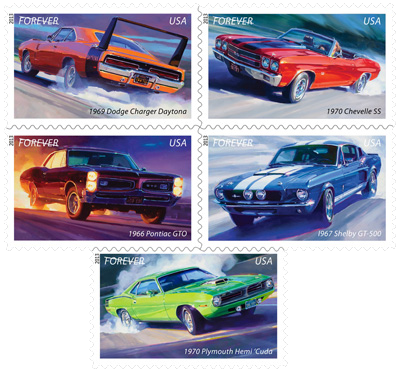 About the Artist
For those who are not familiar with the work of artist Tom Fritz, it is distinguished by an honest, uncontrived approach to reality that is tempered with the soft-edges of impressionism.
Tom Fritz has taken his fascination of a movement once cast aside and brought it forth to the mainstream to be reexamined and recognized as a valuable element of the American tableau. Born and raised in San Fernando, California, Tom's vivid childhood recollections of the motorcycle and automotive cultures that were prevalent in Southern California during the 60's and 70's are a part of the power that have established him as a prominent artist of the genre. As one critic described, "Colorful, impressionistic brushwork, and simple, yet beautifully structured compositions charged with a hint of narrative drama are hallmarks of his paintings. His art signifies a theme; a reflection of an era." Indeed, his paintings are a celebration of the memories and observations made since his childhood – a unique and sensitive interpretation of the emotion and beauty of power.
Art Services
---
We Provide Excellent Customer Service Worldwide
Commissions
Tom considers requests for the commissioning of unique paintings from companies and individuals.
Shipping
We ship to the four corners of the world. Domestically, we use US Postal Service Priority.
Support
When you order from us, you can be assured that we will always be here to resolve any issues.
Do you have a special idea?
Tom is always creating specially requested paintings.
---
Whether you are a huge company like Shelby GT 350, or an individual that would love to give a painting as a gift to someone special, we can work with you to create a unique painting.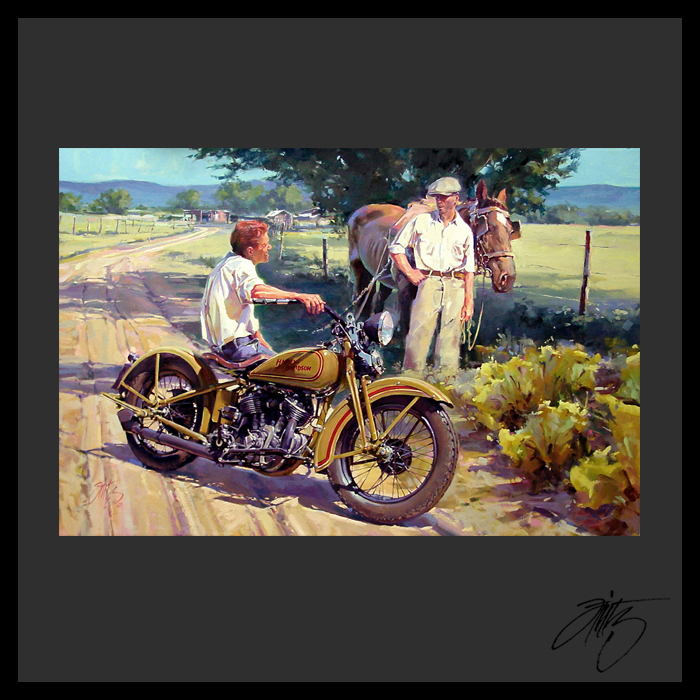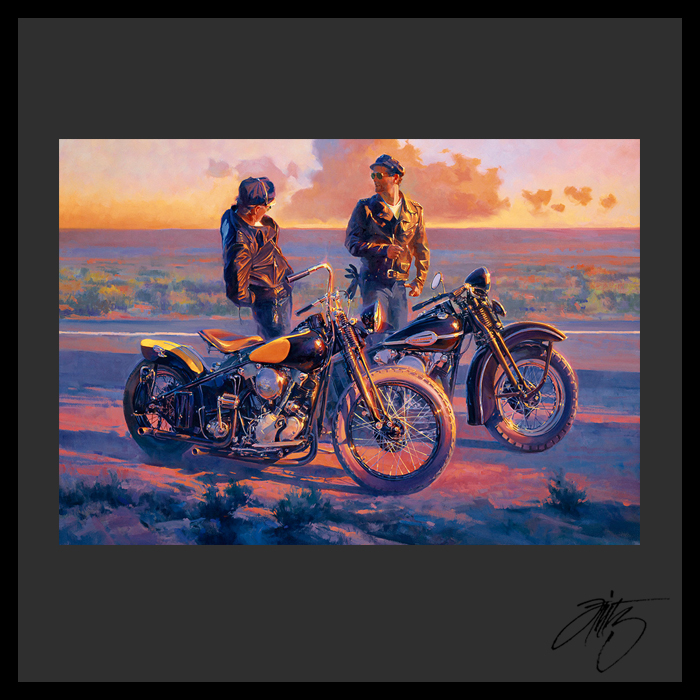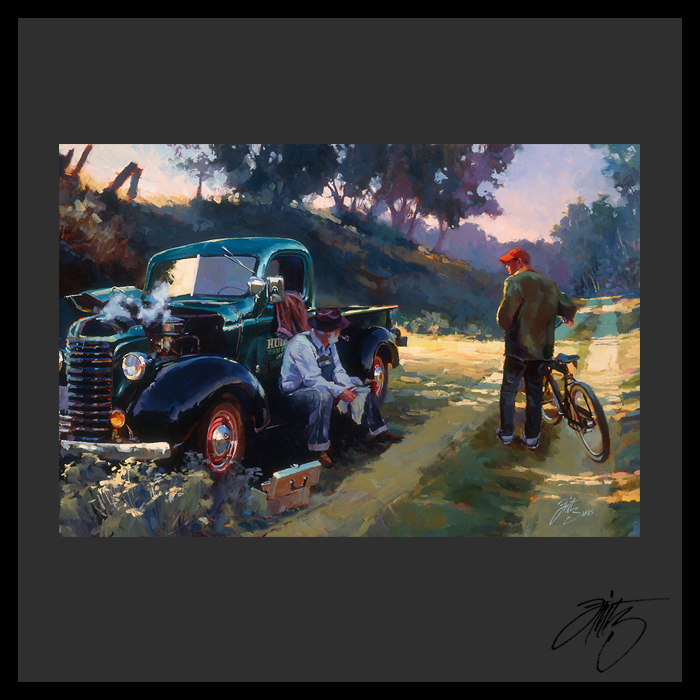 "Warm, life-like, beautiful art that is worthy to hang in the Getty Museum. Tom gives our style of life, a soul in his paintings."
---
Stormy Byrd
Our Amazing Team
---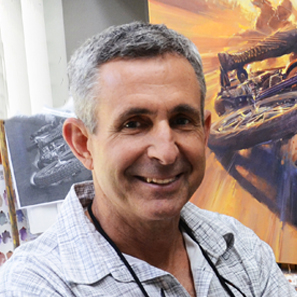 Tom Fritz
Artist & Owner June Lee
Public Relations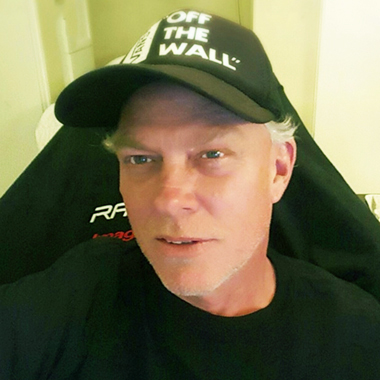 Scott Tugel
Marketing Director
We are always here to help and support you with any questions.
The philosophy of our business is a focus on integrity and honesty first and foremost.